Added to Cart View Cart or Continue Shopping.
Product Description

"All we have to decide is what to do with the time given us."

-J. R. R. Tolkien

Set in an 8mm wide black ceramic band, this band from our Time Collection features tiny watch parts embedded in epoxy atop a copper base.  It reminds us that time is our most valuable asset and those with whom we choose to spend it have been chosen carefully.  

LIFETIME WARRANTY

We believe in our custom, handcrafted bands so much that we warranty them forever.  If yours ever breaks, falls apart, or otherwise becomes less than perfect due to any defect in workmanship or materials, we will replace it free of charge.  Just reach out to us to file a claim.

SIZING

We STRONGLY recommend that you check your band size, either with a local jeweler or with our band sizer, before ordering.  If you order the wrong size, there will be a restocking fee of $50 to take back your band. 

SHIPPING

Each band is a custom, handmade piece that is made to order.  For that reason, please allow us 2-3 weeks for delivery.  

Our bands ship to you free of charge, unless you choose to expedite shipping.  Choosing a faster shipping speed only affects the time it takes to get from our shop door to your front door.  It does NOT speed production.

Note: Shipping outside of the United States is offered, but not included in the price. 

CARE AND MAINTENANCE

Do not shower, bathe, or swim with your ring.  Water damage voids the warranty.  Clean this band carefully, using the correct methods outlined in the link below.  We do not recommend scrubbing with steel wool or wire brushes, but if your band gets particularly dirty, you can use a nylon brush or toothbrush.  You can find more information about caring for your band here.

RETURNS OR EXCHANGES

Our bands are custom-made to order.  Please choose your size carefully.  While we will accept returns and exchanges on this item, there will be a $50 restocking fee either charged before we ship your exchange or deducted from your refund.  
Customer Reviews
Beautiful Ring, Well Made
Fiancé picked this out for his wedding band. We get married next month. The ring is beautiful and well made just as pictured. Customer service went out of their way to text me when there was a delay. Can't wait to put the ring on his finger next month! Thank you so much
02/01/2022
Tara H.

United States
Beautiful Ring, Amazing Service - Highly Recommend
I ordered a ring for my soon-to-be husband, and it is absolutely amazing. The detail in which the watch components were placed is exceptional. The presentation of the ring is beautiful. Additionally, Copper State Customs reached out to see if I wanted an additional engraving added. The engraving is perfect and is really special! Highly recommend.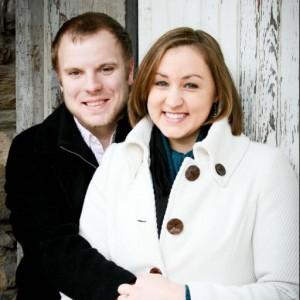 GG
12/07/2021
Grace G.

United States
Exquisite Craftsmanship
Bought this as a Father's Day gift for my husband and was absolutely blown away by the quality and craftsmanship... especially for the price. Fit was perfect, detail was incredible and unique, and quality was top notch. Very classy and professional looking too. Husband liked it so much that he wears it every day now. Definitely a one of a kind gift that truly wows.
10/13/2021
Justin P.

United States
Awesome and Unique
I bought this for my wedding ring and I'm extremely satisfied. Looks even better than the pictures.
07/05/2021
Dave D.

United States
Perfect ring!
This is a perfect ring for all occasions! I enjoy wearing it every day!